Sympathy Arrangements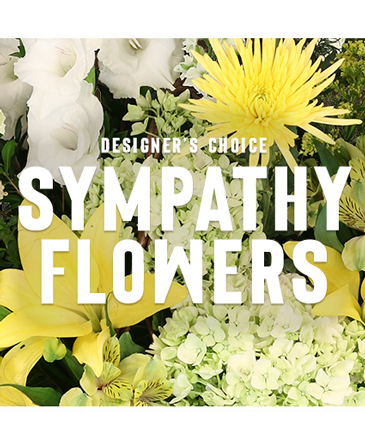 Stunning Sympathy Florals
Designer's Choice
Send your love and hugs with beautiful flowers designed by our expert florists. We'll be sure to design something that's perfect for lifting their spirits during a difficult time. Send our Designer's Choice Sympathy arrangement to show them you care.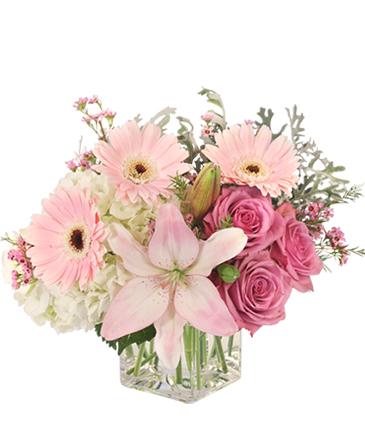 Just as the sun begins peeking over the horizon, delicate ribbons of pink marble the sky and a hush falls over the world. Soft pink gerberas and roses whisper gently in the dawn of a new day and pink lilies awaken the senses with their sweet scent. Quiet Dawn embraces the beauty of new life and tokens of gratitude.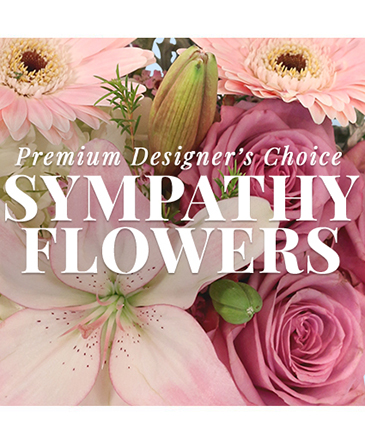 Graceful Sympathy Florals
Premium Designer's Choice
Send your love with beautiful flowers that speak more than words. Our expert florists have designed a stunning flower arrangement that is sure to lift their spirits and show them just how much you care. Send our Premium Designer's Choice Sympathy arrangement to someone who needs it.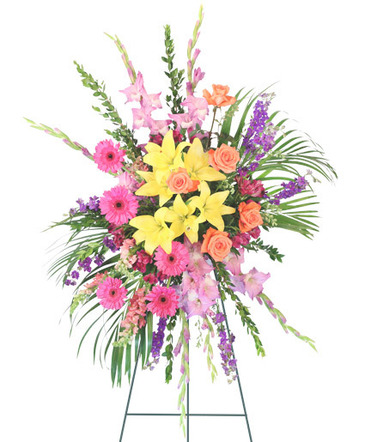 Uplifting Sendoff
Standing Spray
Remember the vibrant life of a loved one with a standing spray that truly embodies their radiant spirit and brings peace to the family and friends who are mourning during this time. The Uplifting Sendoff standing spray brings an enchanting beauty to any funeral service, memorial service, or wake with bold blooms that provide calming comfort. This spray features Gerbera daisies, lilies, and roses in flourishing tropical hues that embrace the captivating soul of your loved one.
Sending flowers to a funeral is a time honored tradition that extends through generations. Sympathy flowers often express feelings that we may not be able to. BLACK TIE ROSES can help you find the right message to convey through flowers. Shop our selection online or give us a call at (361) 884-2358 if you need more assistance.